Money Laundering
Attorneys Who Know How to Help You
Orlando Money Laundering Attorneys
Defending Against Money Laundering Charges in Orange, Osceola, and Seminole Counties
Money laundering is a serious criminal charge that carries severe penalties and repercussions. If you find yourself accused of this complex white-collar crime, your freedom, reputation, and financial stability are at stake.
Money laundering allegations are often prosecuted at the federal level, which is why you need legal representatives who are familiar with federal criminal law. Our Orlando money laundering lawyers have been providing results-oriented advocacy since 1993 and are ready to put our over two decades of criminal defense experience to work for you. At Longwell Lawyers, we recognize the difficult position you are in when facing these charges and will fight to secure the best possible result.
Schedule a free initial consultation by calling (407) 553-9599 or contacting us online if you have been accused of money laundering. Our firm offers legal services in English, Portuguese, Spanish, and Greek.
What Is Considered Money Laundering?
Money laundering is an illegal activity where the proceeds of criminal acts are made to appear legitimate, obscuring the link between the money and the crime. This process typically involves three key steps: placement, layering, and integration.
The first phase, placement, involves introducing the illicit money into the financial system. This could be achieved through a variety of methods, including depositing large amounts of cash into a bank account, purchasing assets with cash, or using the money for gambling.
Next comes the layering phase, where the objective is to obscure the source of the funds. This is typically accomplished by executing complex financial transactions, often involving multiple banks and accounts, to create layers of transactions that make it difficult to trace the money back to its criminal origin.
Finally, the integration phase is where the "cleaned" money is returned to the legitimate economy, making it difficult to distinguish between legal and illegal wealth. The laundered funds may then be used to purchase properties, invest in businesses, or even fund further criminal activities.
Money laundering can involve more than just cash transactions. It can also involve other assets, such as real estate, jewelry, or artwork. Moreover, with the advent of digital currencies and online transactions, cyber money laundering has emerged as a growing concern. This complexity is why it is so important to have experienced Orlando money laundering attorneys on your side. Our seasoned team at Longwell Lawyers understands the nuances of the laws surrounding money laundering and can leverage our extensive knowledge to effectively defend you.
When Does Money Laundering Become a Federal Crime?
Money laundering becomes a federal crime when the illicit activities cross state lines or involve an international transaction. In addition to these circumstances, any laundering that involves a U.S. financial institution, regardless of the transaction's physical location, is subject to federal jurisdiction. Federal law enforcement agencies, such as the FBI and the Department of Justice, are usually the ones who investigate and prosecute these cases.
Penalties for Money Laundering
In Florida, money laundering is considered a felony, and the consequences are almost always far-reaching. Florida law classifies the crime into varying degrees of severity depending on the value of the funds involved in the laundering operation.
If the value of the transactions is between $300 and $20,000 in a single 12-month period, it's a third-degree felony, punishable by up to five years in prison, five years of probation, and a $5,000 fine. If the value of the transactions falls between $20,000 and $100,000 within 12 months, it's a second-degree felony, which could result in up to 15 years in prison, 15 years of probation, and a $10,000 fine. In the most serious cases, where the value of transactions exceeds $100,000 in a year, it is a first-degree felony. This carries penalties of up to 30 years in prison, 30 years of probation, and a $10,000 fine.
Additionally, Florida's state-level money laundering laws specifically allow for fines of $250,000 or twice the value of the offending transactions, whichever is greater. If someone has been previously convicted of money laundering, the maximum fine is $500,000 or five times the value of the offending transactions, whichever is greater.
At the federal level, money laundering is also severely penalized. Convictions can result in up to 20 years in prison and a fine of up to $500,000 (or double the amount of money involved in the transaction, whichever is greater). The exact punishments often depend on the nature of the predicate offense that generated the funds to be laundered. For instance, money laundering cases tied to organized crime, drug trafficking, or serious financial fraud often carry more severe penalties. Additionally, federal money laundering charges can often be paired with other criminal charges, such as racketeering, tax evasion, or fraud. Under the RICO Act (Racketeer Influenced and Corrupt Organizations Act), for example, a person involved in an organized crime group that engaged in money laundering could face additional penalties.
Money laundering cases are frequently charged at the federal level. Our Orlando money laundering lawyers are prepared to defend you in federal court and will do everything possible to deliver an outcome that avoids or mitigates these penalties.
Potential Defense Strategies for Money Laundering Cases
Every money laundering case is unique, and the defense strategy must be tailored to suit the specific circumstances of your situation. We understand how prosecutors approach these cases and will pursue a defense designed to protect your rights effectively.
Common defense strategies may involve establishing:
Insufficient Evidence. In many money laundering scenarios, the prosecution's case relies heavily on circumstantial evidence. We will carefully dissect every piece of evidence against you and challenge its legitimacy and relevance whenever possible. If we can prove that the evidence is insufficient to establish guilt beyond a reasonable doubt, we may be able to secure a dismissal of the charges.
Lack of Knowledge or Intent. The prosecution must prove that you knowingly engaged in a transaction with illicit funds with the intention of making the money appear legitimate. Demonstrating that you lacked knowledge about the money's illicit nature or did not intend to conceal its origin can form a solid defense.
Illegal Search and Seizure. Evidence obtained through illegal search and seizure can be thrown out of court. If your Fourth Amendment rights were violated during the investigation, it could lead to a reduction or even dismissal of the charges brought against you.
Entrapment. This defense is applicable if a law enforcement officer or agent compelled you to commit a money laundering offense that you would not have otherwise committed.
Absence of Necessary Transaction. Money laundering requires a financial transaction to occur. If we can prove that this transaction did not actually occur, the charges could be dismissed.
Do not wait to get legal advice if you have been charged with money laundering. Contact us online or call (407) 553-9599 today.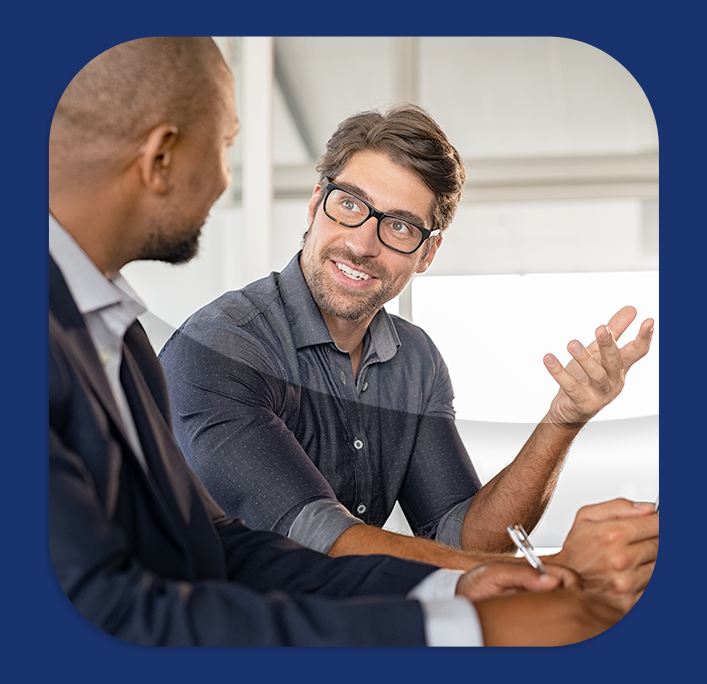 Client Reviews In Their Own Words
Every Case Matters to Us
The attorneys at Longwell Lawyers are consummate professionals who provide exemplary service to their clients.

"The attorneys at Longwell Lawyers are consummate professionals who provide exemplary service to their clients. Specifically, Carmen Tankersley is one of the finest attorneys I have had the pleasure of knowing, and I would highly recommend her. Carmen goes "

Very professional and knowledgeable.

"He made a scary experience easy to navigate. I would recommend him and his firm to anyone who needs legal advice."

They Change Lives

"They walked me through the entire process with ease. I am so thankful they worked very hard and achieved justice for my case."

We Are So Grateful

"Would highly recommend Longwell Lawyers to anyone. Best experience I've had so far with dealing with an attorney."

Impeccable Team

"He has an impeccable team behind him some of the best customer service I have ever experienced."
Why Choose Us? We're Committed to You
Exceptional Knowledge

We're highly-educated and never stop learning in order to best serve you.

an effective Strategy

We apply our knowledge in the courtroom to represent you with excellence.

HELPFUL AND INFORMATIVE Communication

We're highly reachable and communicative at every step of the process.

Fair Pricing

We strive to give top-tier service at reasonable rates; we'll do it the right way.

DECADES OF SUCCESS AND GREAT RESULTS

We're highly respected in the legal community for our dedication to excellence.
Get Started With Our Award-Winning Team