Divorce
Attorneys Who Know How to Help You
Orlando Divorce Attorney
Serving Central Florida Since 1993
At Longwell Lawyers, we have Orlando divorce attorneys that understand the emotional and financial impact a divorce can have on an individual's life. This can be a time period in your life where you are questioning whether or not it is worth saving your marriage, if the situation is emotionally tolerable anymore, or if you are better off living with or without your spouse.
Our goal in representing our client is to try and ease this emotional process as much as possible, to protect our client financially, and to assist our client in improving their family lifestyle with a reasonable resolution. We are here to provide you with a truthful assessment of the possibilities involved in your case, and as experienced family law attorneys, we prepare for our cases as if they were to be aggressively litigated, but in the best interest of our clients, always keeping in mind the opportunity to settle all matters fairly.
Involving a knowledgeable family law attorney as soon as possible in the divorce process is one of the best ways to preserve your own long-term financial and emotional health. Call (407) 553-9599 now!
Grounds for Divorce / Dissolution of Marriage
The legal term in the State of Florida for divorce is Dissolution of Marriage. In the State of Florida, there are only two (2) requirements to obtain a Dissolution of Marriage: one person has been a resident in the State of Florida for six (6) months prior to filing the dissolution of marriage with the court and that one of the parties believes that the marriage is irretrievably broken. A Dissolution of Marriage is a judicial decree by which the bonds of marriage and the legal duties are dissolved. The State of Florida is considered a "no-fault" state; either party may obtain a divorce, even if the other spouse does not consent to the divorce. In essence, there is no necessity to go into detail as to why there has been a break-down in the marriage, a vague statement to the court as to why the parties can no longer exist as a married couple is usually sufficient.
Types of Divorce
Uncontested Dissolution of Marriage
There are two different types of divorces: An Uncontested Dissolution of Marriage and a Contested Dissolution of Marriage. An uncontested dissolution of marriage is where the parties are in agreement in reference to the marriage being irretrievably broken and have resolved all other issues. An experienced attorney can help you determine if you qualify for an uncontested dissolution of marriage, as there are specific requirements that must be met. In the event the parties are unable to qualify or reach an agreement for an uncontested dissolution of marriage, a contested divorce exists.
A married couple may file a petition for a "simplified dissolution" if:
There are no minor children of the parties;
There is not currently a pregnancy;
The parties have made a satisfactory division of their property and debts; and
At least one party has lived in Florida for the past six months before filing.
If you fall into this category, you may request simplified dissolution forms from the Clerk of Court in your county. The parties must file a joint petition and a marriage settlement agreement. In addition, both parties must file their own financial affidavit. Once these forms are completed, the matter will be set for a brief hearing and the court will issue a Final Judgment.
Dispute Resolutions & Contested Divorces
When the above circumstances do not apply, it is recommended that the parties consider representation by counsel. In those cases where representation is not affordable, many attempt to represent themselves "pro se" and attempt filing for or answering a divorce petition on their own. Some Clerks of Court have extensive pro se litigant programs which make every attempt to assist in unrepresented divorce actions. Depending on the county Clerk of Court program, forms and checklists are often available in the form of packets that are arranged according to the circumstances (i.e. children and no property; property and no children; etc.). Some county Bar or legal services associations offer free seminars wherein, if you are eligible, you may schedule to meet with a volunteer attorney to review your paperwork before filing.
When a contested divorce exists, then the typical issues that must be resolved are:
If there are any children that were born or adopted into the marriage, then:
---
Our attorneys and staff speak Spanish and Portuguese.
---
When filing for a divorce, the Petitioner must file all necessary pleadings and affidavits and will likely have the Respondent personally served with the same. The other party, the Respondent, must then file an Answer within twenty days after service. If the Respondent fails to file an Answer, the Petitioner may make a motion through the clerk of court for a Default and proceed to a final hearing. Most counties require that the parties attend a four or five-hour class dealing with children and divorce issues before setting a final hearing.
If an Answer is filed, the matter will often be set for a hearing to inform the Court as to the posture of the case and the status of discovery. One or both parties may have issues that must be addressed during the pendency of the proceedings such as child support, dissipation of assets, use and possession of the marital home, and the like. Such issues can be addressed at any time during the divorce and such temporary relief may be ordered by the Court.
After the dissolution of marriage has been filed with the court, but prior to trial, the parties can seek alternate dispute resolutions, and in most cases shall be ordered to attend mediation in order to try and resolve their issues amicably. Alternate Dispute Resolutions and Mediation can be helpful as: (1) they can be less expensive than litigating your case at trial; (2) there is less emotional stress involved; (3) provide a faster resolution, and; (4) they also can help preserve the relationship of the parties, especially when they have children in common.
Often divorce cases are referred to mediation. If mediation fails, the case may proceed toward trial.
Other Divorce-Related Issues
Florida is a "no-fault" state and generally only one party needs to allege irreconcilable differences to proceed. Florida has jurisdiction over the divorce only if at least one party has lived in Florida six months prior to filing. Other complicated jurisdiction issues may be raised if the children live outside of Florida and/or the other spouse has not ever resided in Florida.
Where children are involved, the Court will usually name one party as the primary residential parent and award both parties shared parental responsibility. Shared parental responsibility is a court-ordered relationship wherein both parents retain full parental rights and responsibilities with respect to their child, and in which both parents confer with each other regarding major decisions affecting the welfare of the child. The residential parent is usually responsible for the day-to-day decisions affecting the child. The non-residential parent is usually awarded visitation rights and, when the parties cannot agree, a court may order a set visitation schedule.
In those cases where there is a significant history of domestic violence, child abuse, or other such circumstances, a party may request sole parental responsibility. In such circumstances, the Court may award supervised visitation or none at all to protect the well-being of the residential parent and child. If there has been recent domestic violence against you by your spouse, you should consider obtaining a Restraining Order. Forms are available through the Clerk of Court; who can also assist with completing those forms. If you are unable to afford the cost of filing a Restraining Order Petition, you should request that the fee be waived and assessed against the abuser.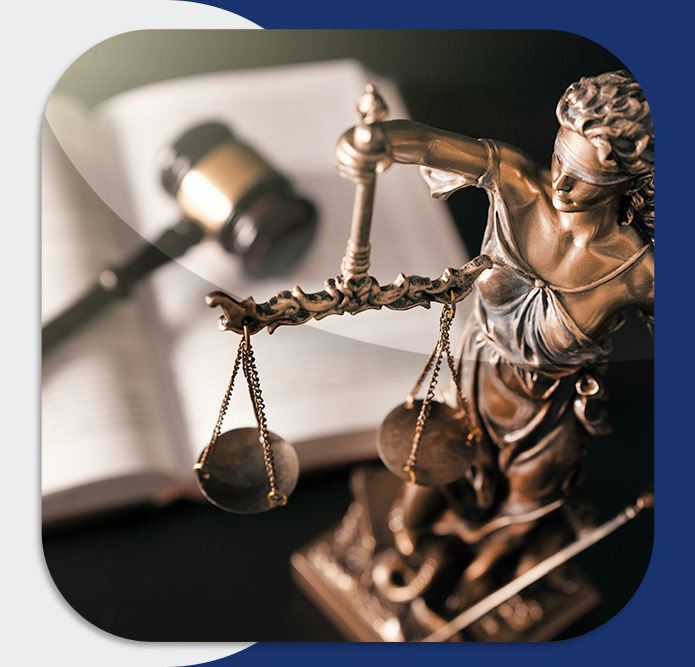 Divorce Involving Children
In all divorces involving children, the Court is required to award child support and such support is determined pursuant to Florida Statute. If you represent yourself, and if both parties have filed financial affidavits which are not in dispute, the Court may calculate child support at the final hearing. Courts tend to favor entering Income Deduction Orders, so that child support comes from the non-residential parent's paycheck directly to the Clerk of Court, where it is then accounted and directed to the residential parent. This protects both parents with an accurate accounting history should the regularity of child support payments ever become an issue in the future. In addition, the Court may require that provisions be made or continued regarding health insurance, if reasonably available, and child care costs, if applicable. Such provisions will likely be calculated into the child support obligation.
We at Longwell Lawyers like to emphasize to our clients that mediation is an opportunity for the parties to have control over their future. It allows them to make their own decisions regarding their life, and the well-being of their children. Mediation also can provide parties the ability to construct solutions that are creative and outside the authority of the courts.
In the event the parties are unable to reach an agreement regarding the issues involved in their dissolution of marriage, then the matters shall be heard at trial and the decision regarding property, alimony, equitable distribution, and the best interest of the children shall be made by a family law judge.
Schedule your free case evaluation now by calling our Orlando divorce lawyers at (407) 553-9599 today!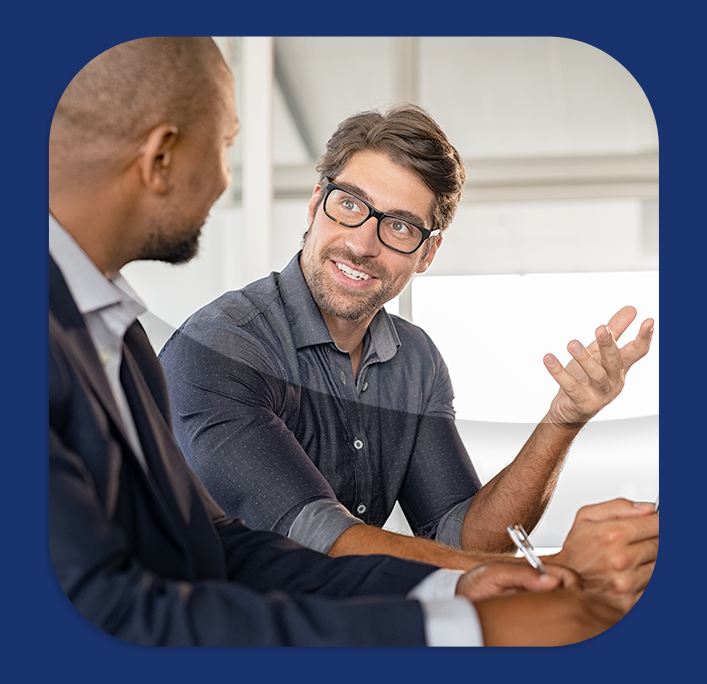 Client Reviews In Their Own Words
Every Case Matters to Us
We Are So Grateful

"Would highly recommend Longwell Lawyers to anyone. Best experience I've had so far with dealing with an attorney."

Impeccable Team

"He has an impeccable team behind him some of the best customer service I have ever experienced."

They Change Lives

"They walked me through the entire process with ease. I am so thankful they worked very hard and achieved justice for my case."

Very professional and knowledgeable.

"He made a scary experience easy to navigate. I would recommend him and his firm to anyone who needs legal advice."

The attorneys at Longwell Lawyers are consummate professionals who provide exemplary service to their clients.

"The attorneys at Longwell Lawyers are consummate professionals who provide exemplary service to their clients. Specifically, Carmen Tankersley is one of the finest attorneys I have had the pleasure of knowing, and I would highly recommend her. Carmen goes "
Why Choose Us? We're Committed to You
Exceptional Knowledge

We're highly-educated and never stop learning in order to best serve you.

an effective Strategy

We apply our knowledge in the courtroom to represent you with excellence.

HELPFUL AND INFORMATIVE Communication

We're highly reachable and communicative at every step of the process.

Fair Pricing

We strive to give top-tier service at reasonable rates; we'll do it the right way.

DECADES OF SUCCESS AND GREAT RESULTS

We're highly respected in the legal community for our dedication to excellence.
Get Started With Our Award-Winning Team