Shoplifting
Attorneys Who Know How to Help You
Orlando Shoplifting Attorneys
Defending Against Shoplifting Charges in Orange, Osceola, and Seminole Counties
Do not underestimate the potential consequences of a shoplifting charge in Florida. The judicial hammer can come down hard, shattering your reputation and disrupting your life with potential jail time, hefty fines, and a criminal record.
Since 1993, our dedicated team at Longwell Lawyers has been securing successful outcomes for Floridians accused of a variety of crimes. Our Orlando shoplifting lawyers have a thorough understanding of how these cases are decided and take a strategic approach to protecting your rights. No matter the circumstances, we will leverage the full extent of our knowledge, skills, and resources in our fight to secure the best possible result. We recognize facing these charges can be overwhelmingly stressful, but you can expect clear communication and compassionate support every step of the way.
If you or someone you love has been charged with shoplifting, contact us online or call (407) 553-9599 to schedule a free initial consultation. We offer our legal services in English, Spanish, Portuguese, and Greek.
What Is Considered Shoplifting in Florida?
In Florida, shoplifting is more than simply taking an item from a store without paying for it. The state formally refers to shoplifting as "retail theft," which encompasses a variety of prohibited actions.
Shoplifting includes not only the act of taking merchandise without paying but also altering or removing labels, universal product codes, or price tags from merchandise. Individuals who transfer merchandise from one container to another with the intent to deprive the merchant of its full retail value can also be charged with shoplifting.
In Florida shoplifting cases, intent matters. The law stipulates that acts of retail theft must be committed knowingly for them to constitute a prosecutable crime. For instance, absent-mindedly walking out of a store with an item you forgot to pay for is not shoplifting unless it can be proven that you intended to steal it.
If you were accused of shoplifting after forgetting to put an item back on the shelf, Longwell Lawyers can help. No matter the circumstances, our Orlando shoplifting attorneys understansd how to effectively defend against these allegations and protect your future.
Penalties for Shoplifting in Florida
Shoplifting in the Sunshine State can bring serious consequences, even if you are only convicted of stealing an item of relatively low value. The severity of the punishments in these cases largely hinges on the value of the stolen merchandise, the offender's prior criminal record, and how the theft was committed.
For retail theft of property valued at less than $100, the offender is likely to be charged with a second-degree misdemeanor, which carries a maximum penalty of 60 days in jail and a fine of up to $500. If the value of the stolen goods falls between $100 and $300, the crime is elevated to a first-degree misdemeanor, punishable by up to one year in jail, and a maximum fine of $1,000.
However, should the stolen merchandise's value exceed $300, the offense escalates to grand theft, classified as a felony in Florida. A third-degree felony entails theft of property valued between $300 and $20,000, punishable by up to five years in prison and a fine of up to $5,000. When the value of the stolen goods exceeds $20,000, the felony degree, as well as the severity of the punishment, increases accordingly.
The offender's past criminal record can play a role in the potential penalties for a shoplifting offense. In Florida, repeat offenders are subjected to progressively harsher punishments. For instance, a second shoplifting offense, regardless of the value of the stolen goods, is generally charged as a first-degree misdemeanor. A third or subsequent shoplifting offense, again no matter the value of the stolen items, can be charged as a third-degree felony.
The usage of anti-shoplifting or inventory control tools or countermeasures can also influence how a shoplifting offense is charged and punished. Any person who uses a device or tool to counteract an anti-shoplifting or inventory control device (or possesses such a tool with intent to use it for theft) can be charged with a third-degree felony regardless of the value of the items involved.
Potential Defense Strategies for Shoplifting Cases in Florida
No two shoplifting cases are alike, and each comes with its unique set of circumstances and complexities. An effective defense strategy must be carefully developed to suit the specific aspects of your case. We are prepared to analyze every element of your case, meticulously scrutinizing every piece of evidence, every witness statement, and every bit of legal documentation to determine the strongest approach to your defense.
Our Orlando shoplifting lawyers will explore many common defenses, including establishing:
Lack of Intent. As Florida law necessitates that the act must be committed knowingly, demonstrating that the accused did not intend to steal can be a viable defense. This type of defense may work if we can show you accidentally walked out of a shop and merely forgot to pay for an item but intended to purchase it, meaning you did not intend to steal it.
Mistaken Identity. It is not uncommon for individuals to be wrongly accused due to incorrect identification by witnesses or poor surveillance footage. If we can use the available evidence and testimony to prove that you were not the individual who committed the crime, we may be able to get the charges dropped.
Ownership of Property. Demonstrating that you legitimately believed the item that you are accused of stealing was in fact your own can in some circumstances serve as a viable defense. For example, if you thought you had already paid for an item using a store's digital checkout system but were accused of shoplifting when attempting to leave, you could use evidence of attempts to buy the item as well as testimony from witnesses to prove you did not intend to shoplift.
Entrapment. If someone compelled or coerced you to commit shoplifting, you might be able to use entrapment as a defense. It must be demonstrated that you would not have committed the crime under normal circumstances, and the inducing person had a role in the crime's conception.
Inadequate Evidence. This is one of the most common defenses. The prosecution must prove beyond a reasonable doubt that you committed every element of the crime. If they fail to provide sufficient evidence to meet this standard, the charges may be dropped, or you may be acquitted.
Discuss your defense options with us today by calling (407) 553-9599 or contacting us online!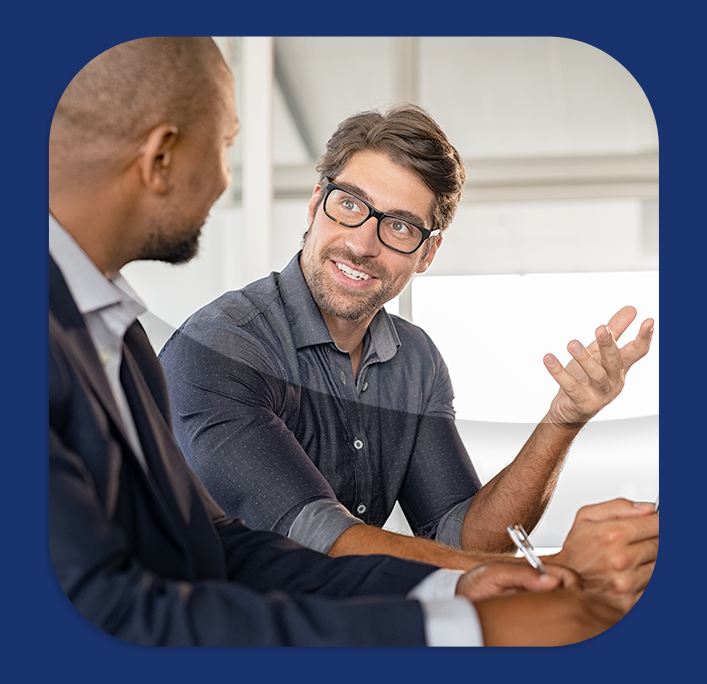 Client Reviews In Their Own Words
Every Case Matters to Us
They Change Lives

"They walked me through the entire process with ease. I am so thankful they worked very hard and achieved justice for my case."

From start to the now conclusion of this, Longwell's team has been THE BEST

"

If you're in need of an AMAZING lawyer to handle your legal troubles, look no further. Longwell Lawyers are the absolute BEST. My husband needed an attorney after he found himself in trouble and we were directed to Longwell after a family member had seen a news report featuring them. From the first call, and being assigned to Ms. Abraham as a client, to speaking with her and hearing, just how dedicated she is to achieving a positive outcome for her clients we knew he was in good hands. She called us just a couple of days before Thanksgiving and gave us the greatest gift..the news that the case was dropped, there was no longer need to worry from day to day about what was going to happen. From start to the now conclusion of this, Longwell's team has been THE BEST. Easy to contact, easy to talk to, and makes you feel at ease in situation that you would hope to never find yourself in, but unfortunately do sometimes in life. Suzanne, Carmen N. and Muna as well as the rest of the team at Longwell Lawyers are the greatest. Top flight lawyers on the world in our book!!!

Thank you so much for everything!!!

14/10 highly recommend

"

Impeccable Team

"He has an impeccable team behind him some of the best customer service I have ever experienced."

Very professional and knowledgeable.

"He made a scary experience easy to navigate. I would recommend him and his firm to anyone who needs legal advice."

We Are So Grateful

"Would highly recommend Longwell Lawyers to anyone. Best experience I've had so far with dealing with an attorney."
Why Choose Us? We're Committed to You
Exceptional Knowledge

We're highly-educated and never stop learning in order to best serve you.

an effective Strategy

We apply our knowledge in the courtroom to represent you with excellence.

HELPFUL AND INFORMATIVE Communication

We're highly reachable and communicative at every step of the process.

Fair Pricing

We strive to give top-tier service at reasonable rates; we'll do it the right way.

DECADES OF SUCCESS AND GREAT RESULTS

We're highly respected in the legal community for our dedication to excellence.
Get Started With Our Award-Winning Team